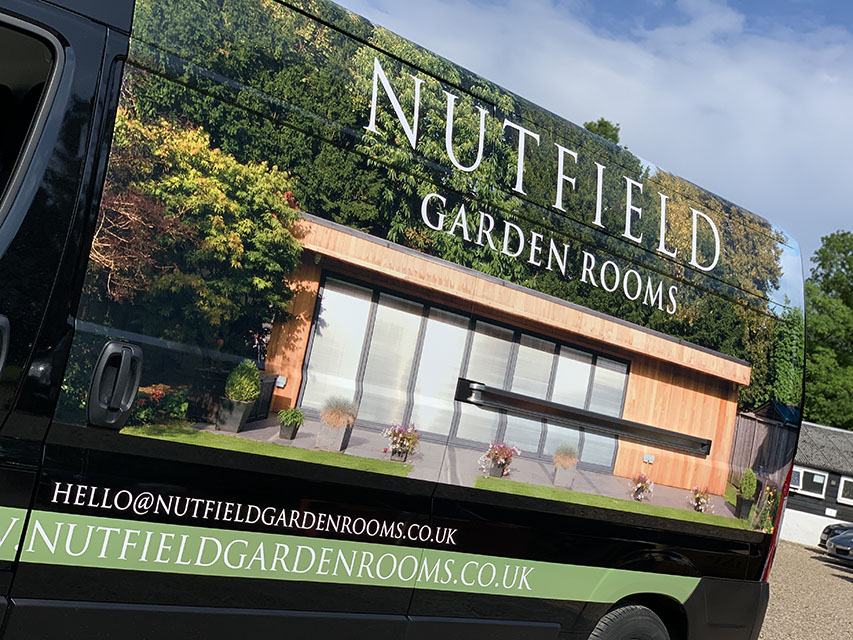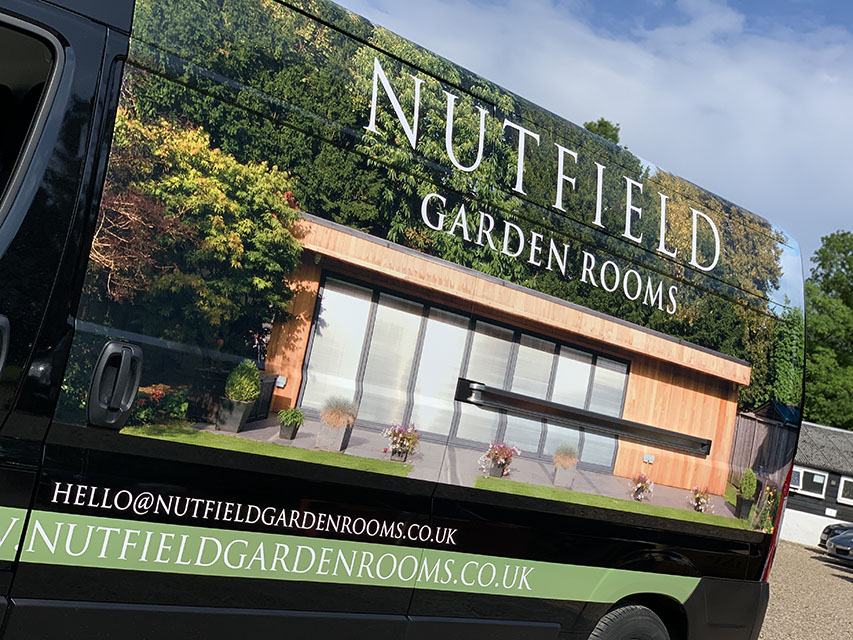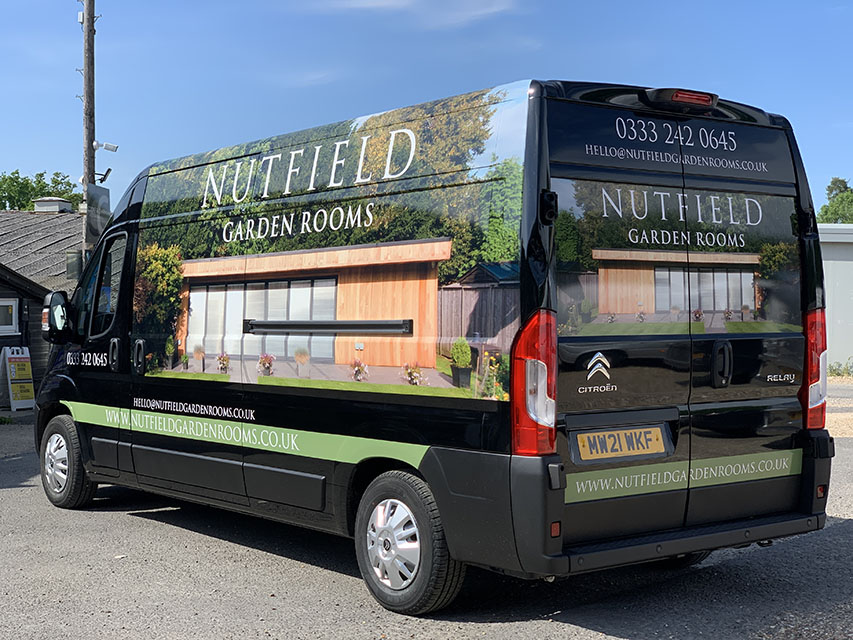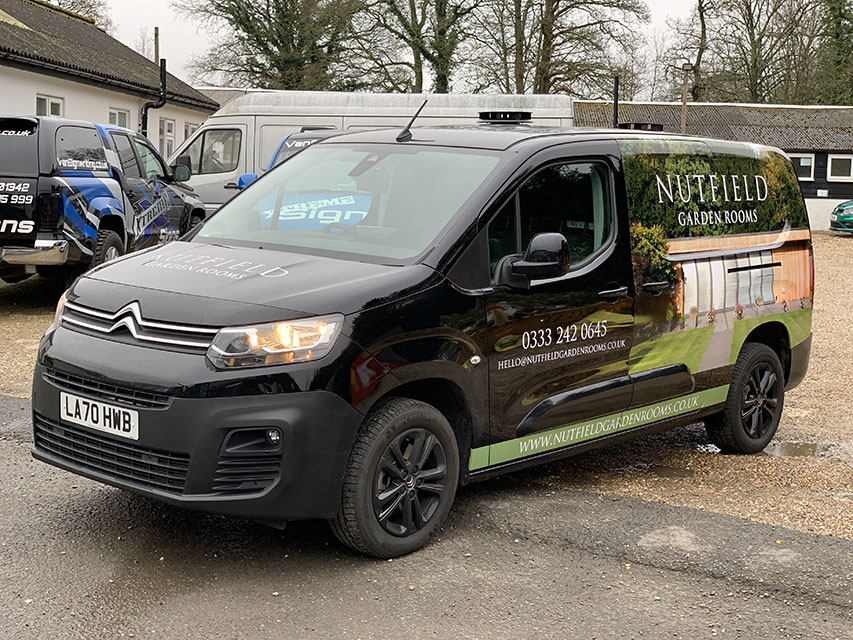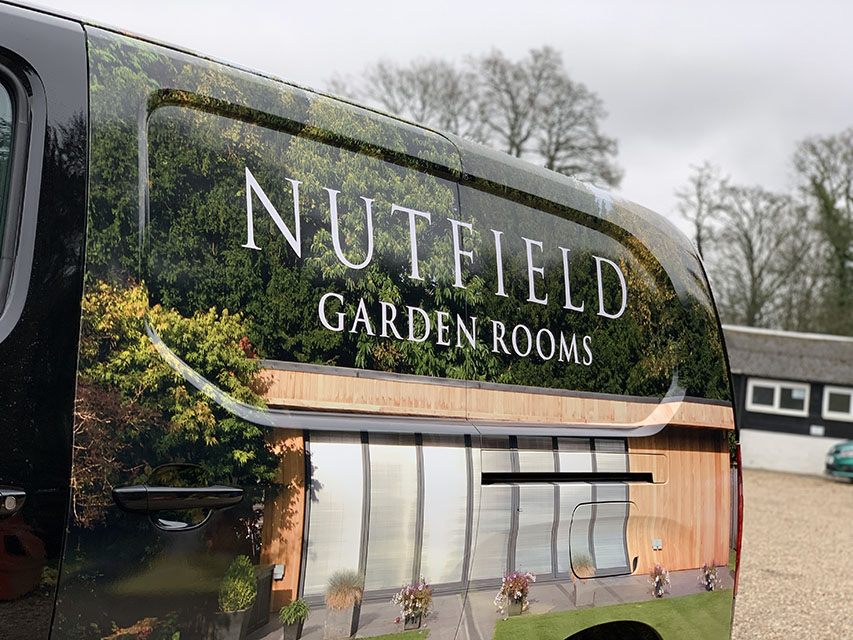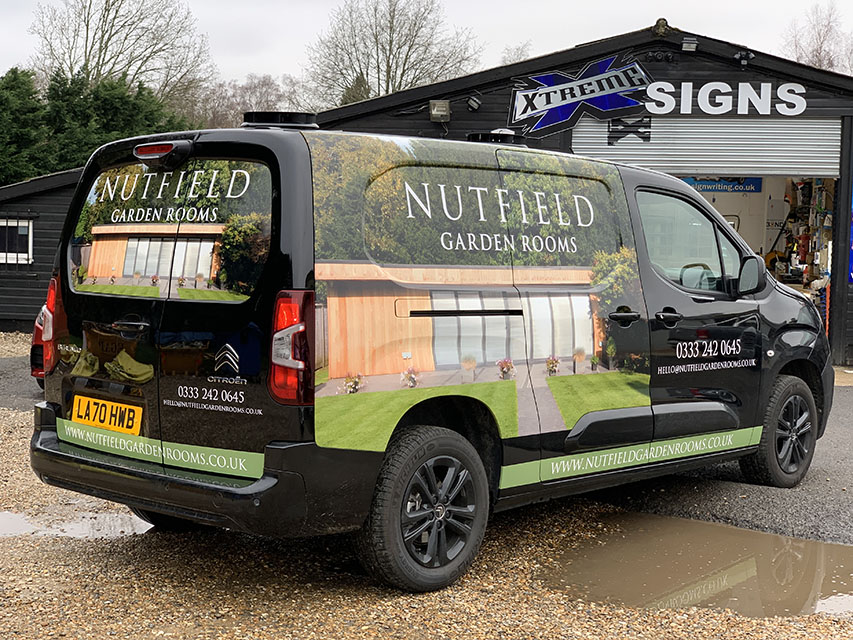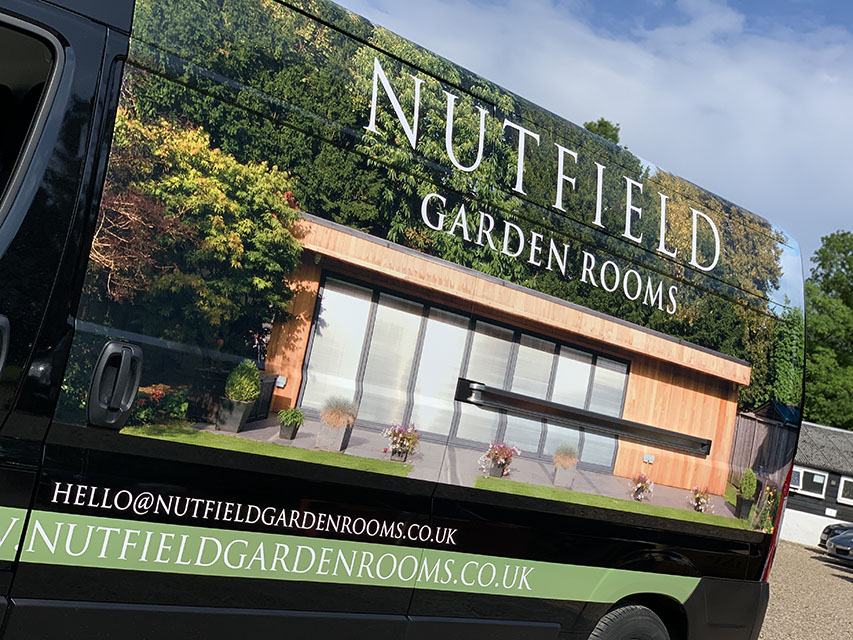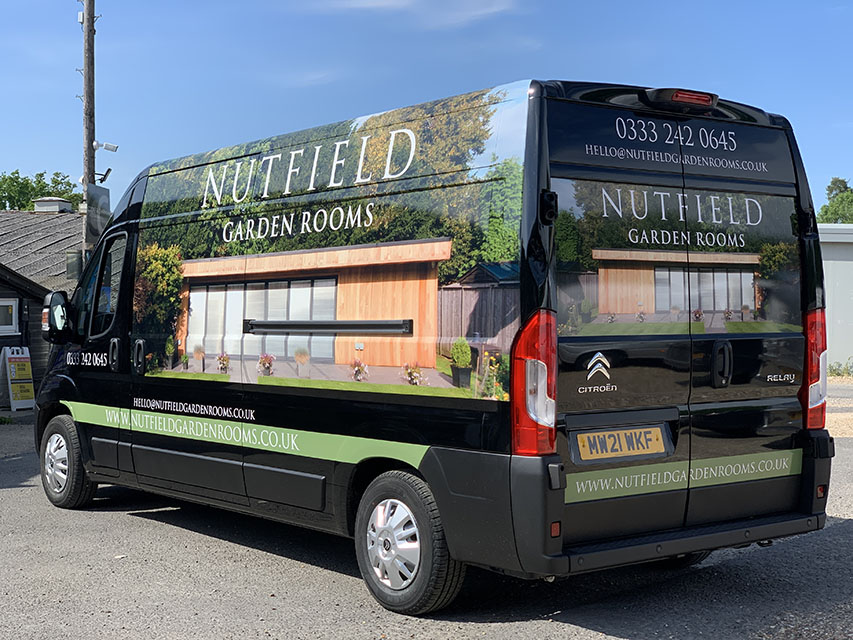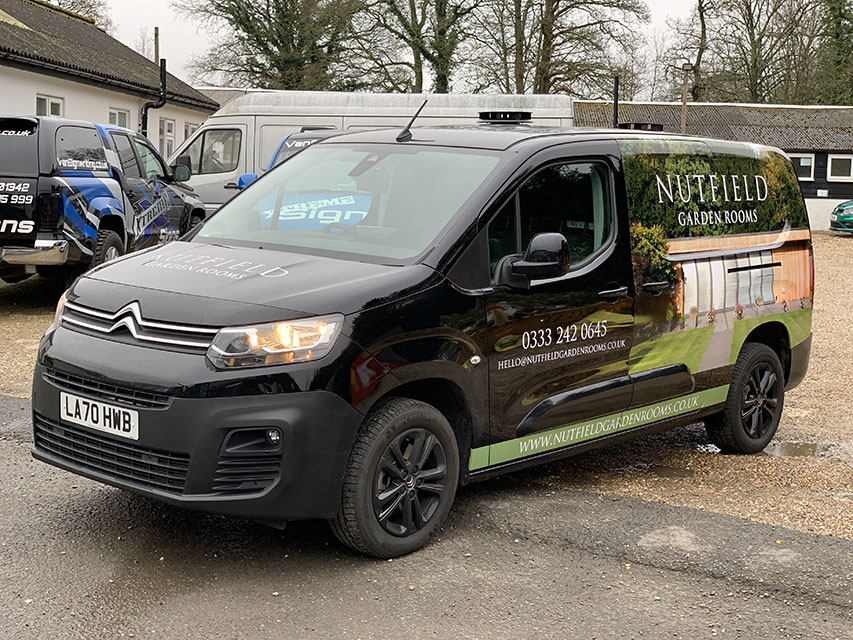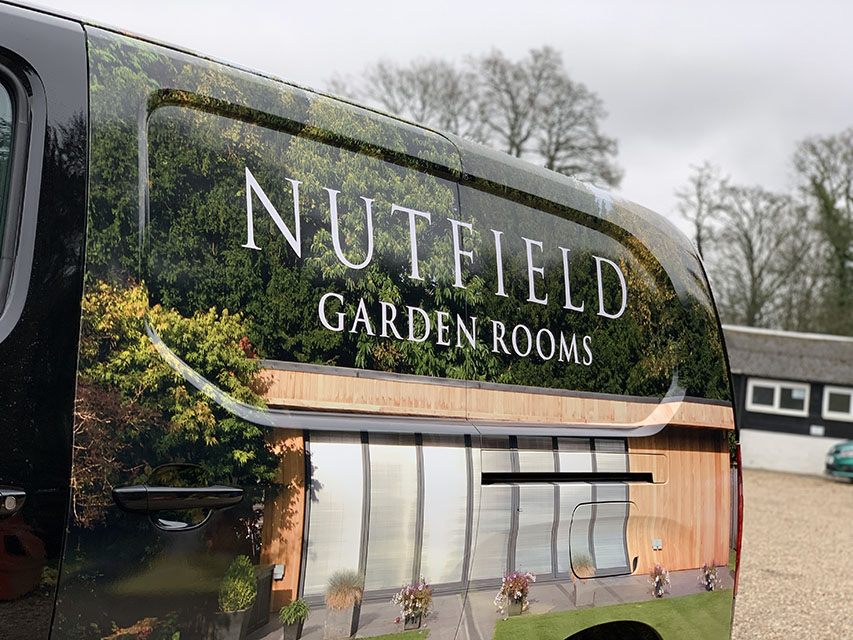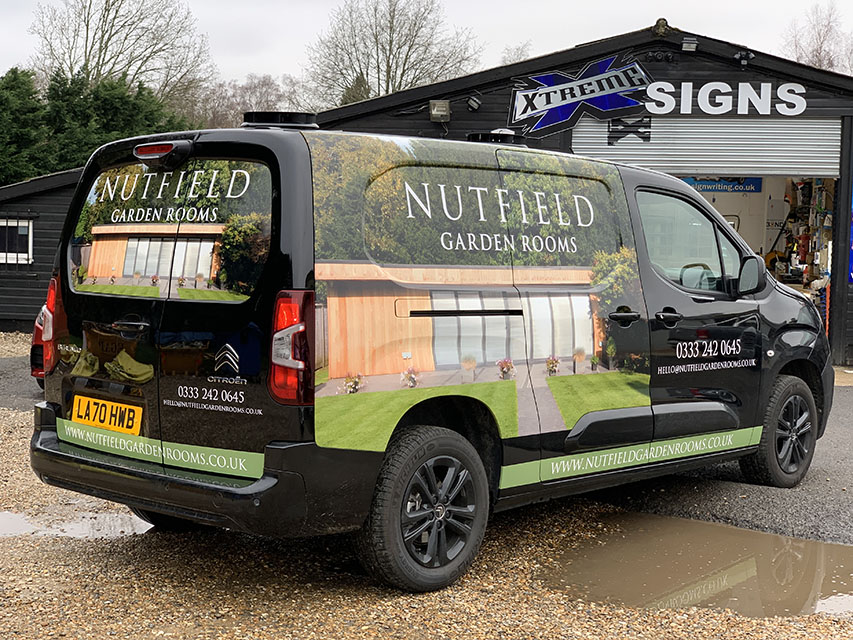 What a wonderful finished job for Nutfield Garden Rooms. We recently installed two partial wraps to their Citroen Relay and Citroen Berlingo, featuring a large scale printed image wrap directly onto the side of their vehicle. What better way to showcase your potential to your clientel than to have it right across your van!
Whilst very in your face, it is still crisp, minimal and to the point about who they are and what they do. We'd love to be able to help transform your vehicle into a walking, talking business tool.
Get in touch to find out more.