Car Sign Writing
Looking to add something to your car be it personal or a company vehicle? Sign writing isn't bespoke to vans & as you can see in our gallery there is a huge array of ideas we can come up with for your vehicle! Please don't hesitate to get in touch to see how we can help your business thrive.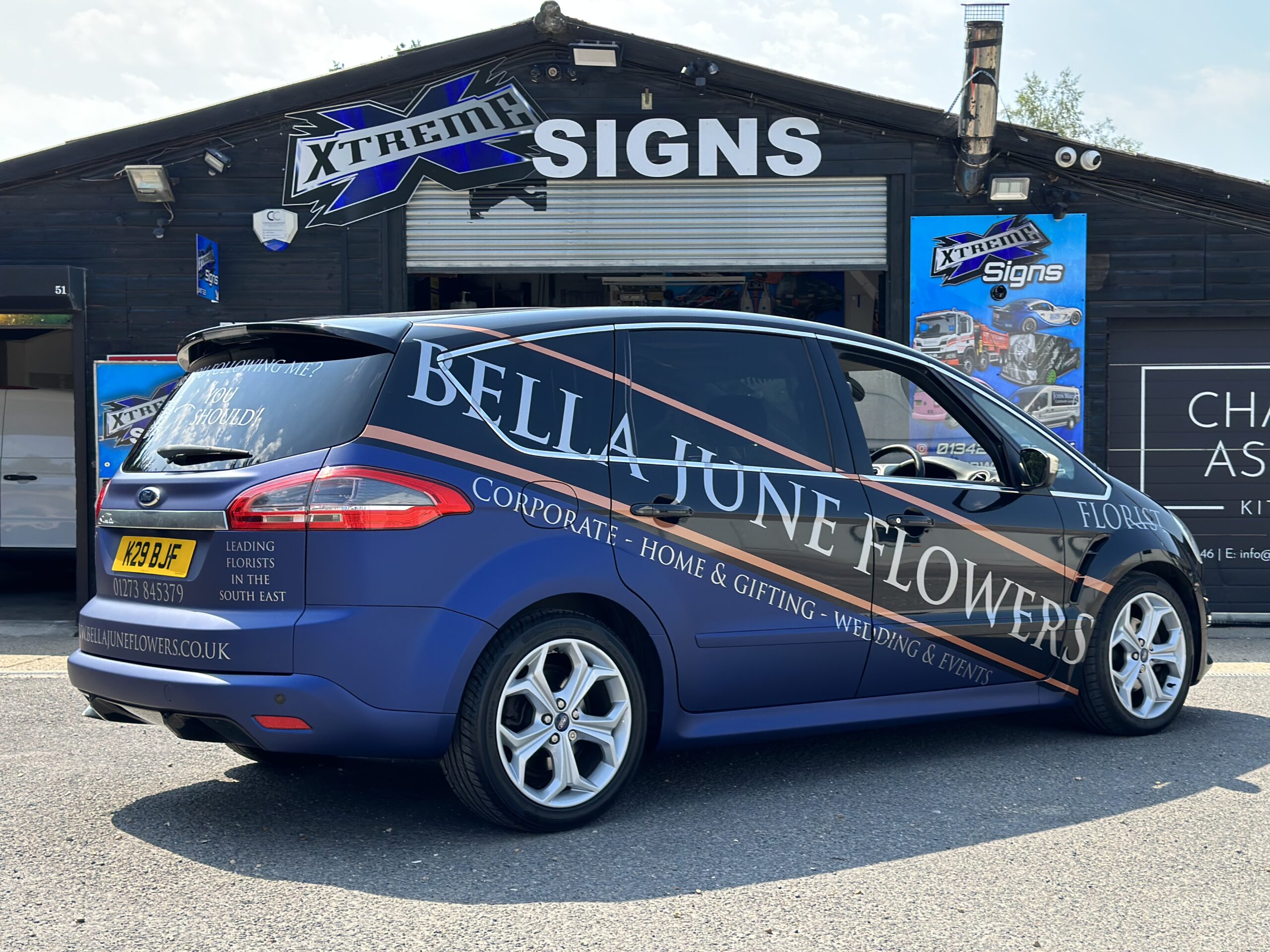 Sign writing your vehicle is a cost-effective way of promoting your business.
City cars are becoming increasingly popular amongst businesses as cheap, easy ways to get around – so why not get some advertising on there whilst driving around! How about something simplistic for your personal car to get the name out there? Anything is possible!
Testimonials
Took my BMW in to these guys to get my roof wrapped gloss black! Looks perfect, great job, very helpful and friendly. Highly recommend .
We collected our vans yesterday and they look great. Not a bad word to say about the service from the beginning from Shaun and the design team all through to the installation. Very accommodating to suit our diary, would definitely recommend.
Fantastic customer service from Xtreme Signs. Start up business, so new to the world of sign writing for my pick up and the folks at Xtreme couldn't have made it easier. Very simply, clear instructions and more than willing to change versions to suit my needs. Highly recommended.
Amazing design and customer service. Would highly recommend Xtreme Signs.
Van looks so smart.
Barry & Sarah – B-lectric
Another great job from Xtreme signs. Highly recommended. Quick turn around and great customer service throughout. Friendly and professional team.
Thank you so much Xtreme Signs so happy with the results! Great designs, easy communication and professional service. 100% recommend!
Load More