Chapter 8 Chevrons
Chapter 8 is so called due to the Public Highways Chapter 8 which requires vehicles which work on roads with a 50mph+ limit to be equipped with high visibility markings. These take the shape of chevrons and are made up of reflective & fluorescent colours.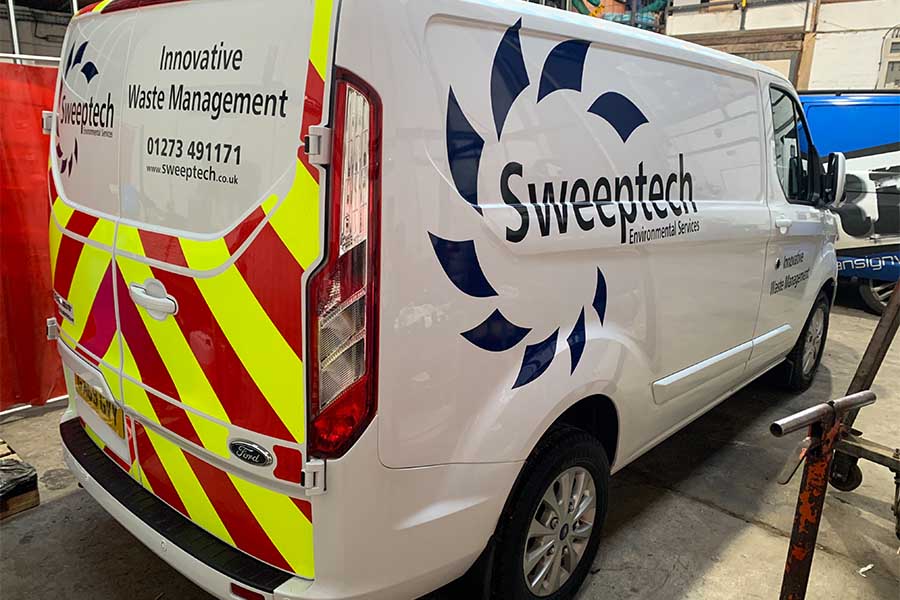 Xtreme Signs can fit your vans and vehicles with chapter 8 reflective vinyl and other side markings for the safety of your staff as well as public safety too.
We use the industry standard fluorescent and reflective vinyl colours and these can be fitted on various parts of the rear of the vehicle and the sides, whether it is a pick-up, escort vehicle, wheel covers, van or car. They can also be bespoke sizes for magnetic panels, and signage too.
Chapter 8 Chevrons gallery
Testimonials
5 star service and 5 star quality Finnish. 👍
We've worked closely with Xtreme signs for several years now, from vehicles to machinery and clothing the work is always first class! Our expectations are always exceeded and the customer service is second to none thank you once again for our latest van which is really making a statement and getting us noticed. Team Arbor Cura
We had our food and bar van completed by Xtreme signs we were really pleased with the results thankyou
Amazing service from day one
We had a tricky design and I was a very fussy customer
But nothing was too big of a job for them.
Thank you I love my new sign writing for my new company !
❤️ 💚
We used Xtreme Signs to apply our own design on our van. They were very helpful with the whole process and even squeezed us in earlier than anticipated. Overall, a great company with no hassle at a decent price.
Xtreme signs- as to their name extremely good from design all the way to the finish product.
They have carried out several projects for us and have always been professionally accommodating.
Thanks,
Dean Hill – Gas4Heat / Bonwycks Driveways.
Load More