Chapter 8 Chevrons
Chapter 8 is so called due to the Public Highways Chapter 8 which requires vehicles which work on roads with a 50mph+ limit to be equipped with high visibility markings. These take the shape of chevrons and are made up of reflective & fluorescent colours.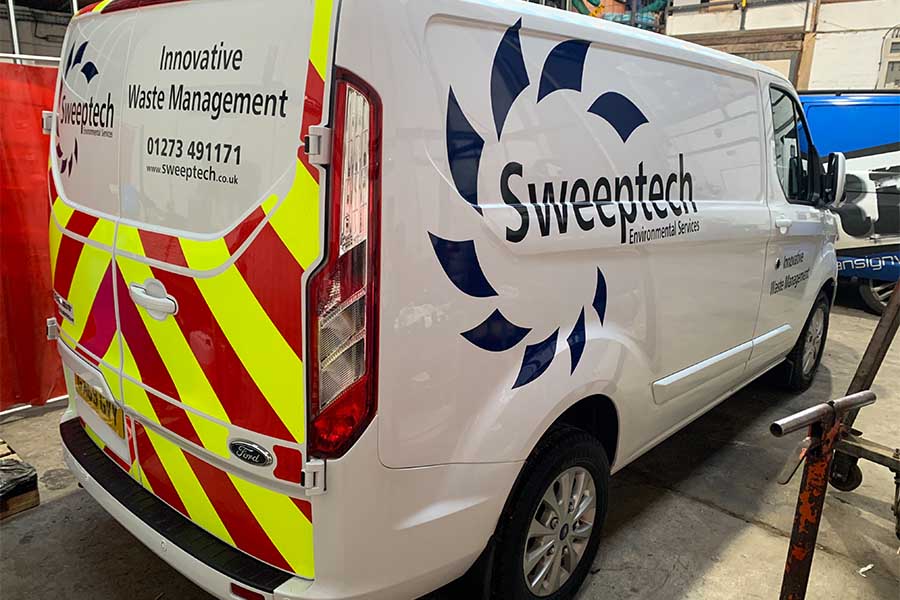 Xtreme Signs can fit your vans and vehicles with chapter 8 reflective vinyl and other side markings for the safety of your staff as well as public safety too.
We use the industry standard fluorescent and reflective vinyl colours and these can be fitted on various parts of the rear of the vehicle and the sides, whether it is a pick-up, escort vehicle, wheel covers, van or car. They can also be bespoke sizes for magnetic panels, and signage too.
Testimonials
Can't thank these guys enough,allways look after me with my signs, uniform and van wraps.
We used Xtreme Signs to sign write our two company vehicles. They were friendly and efficient from start to finish, always happy to respond to questions and help us find the right design and the end result was great.
Small issue with bird droppings affecting my car roof stripes. Xtreme signs sorted free of charge for me as a goodwill gesture. Cannot recommend highly enough.
It's not often you come across a company that exceed expectations on every level, and I have very high expectations to say the least. Appointments kept, quotes on time, great design work, quality workmanship. I can find no fault from start to finish. Well done guys.
Just had my van sign written by Shaun & the team at Xtreme sign writing, cannot thank them enough! My biggest goal was for my van to be actually seen and noticed, Shaun ran through the whole design and genuinely felt like he got what I was after. Very happy customer!
Xtreme Signs have provided us with a very professional service, from sign writing our apprentices van, to providing our workwear for our entire work team. The staff are extremely helpful, by catering to our needs when designing workwear and van sign writing.
Would definitely recommend and already have to many people.
Jamie
Finesse Heating Ltd.
Load More