Wall Wraps
Looking to cover your walls in something a little more interesting? Our large format printers allow us to print onto different types of material for interior wall wraps. These can be illustrations or high quality photographs our team of experts can spend the day fitting your graphics and making walls more of an eye-catching statement.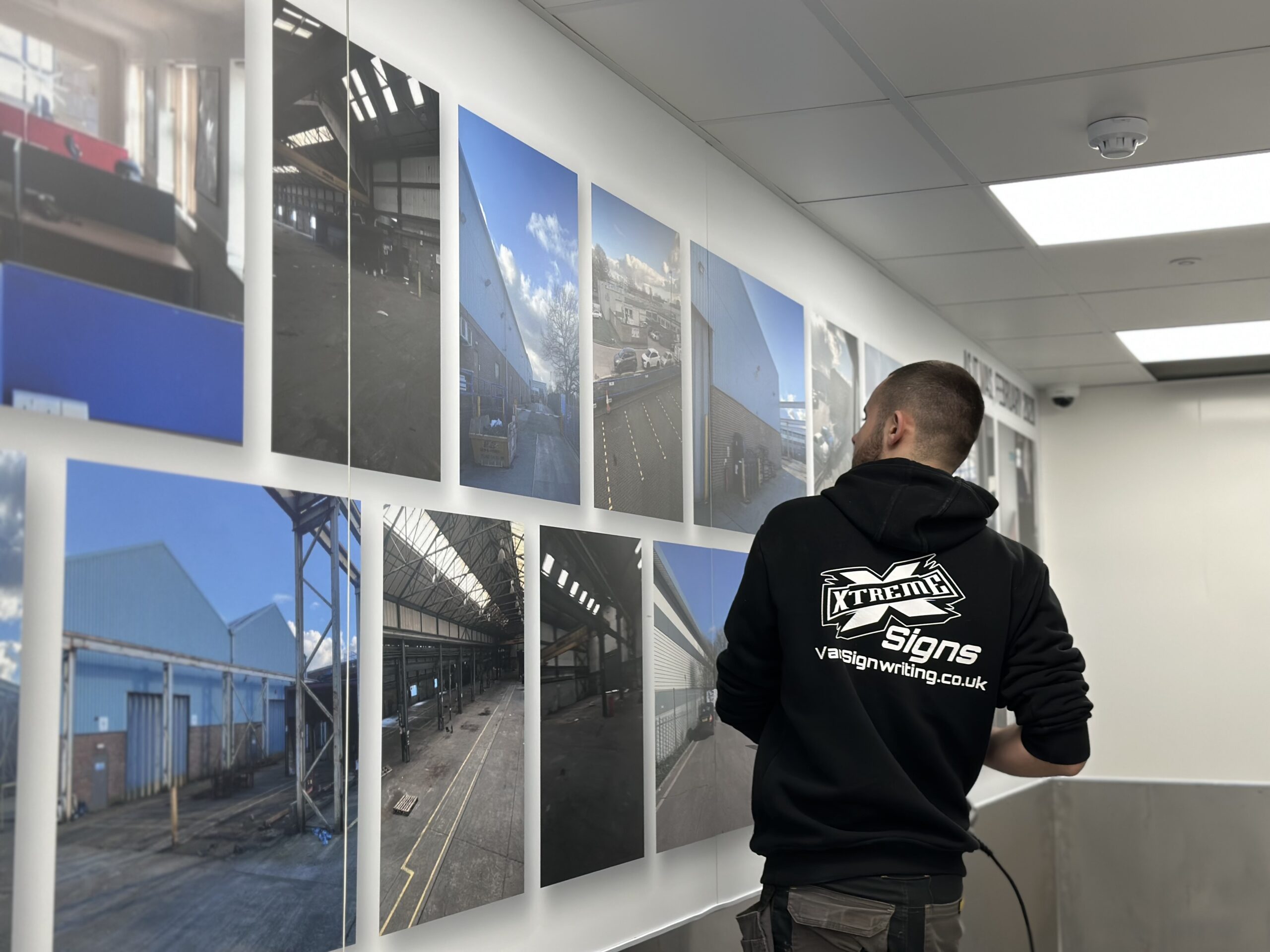 Make the office stand out more or perhaps advertise – custom prints can transform your space! Even floor graphics are available.
Boardrooms, corporate suites, office walls, clubs and showrooms are ideal spaces for creativity and showing off.