Vehicle Contravision
Vehicle contravision is a brilliant and effective way for full window advertising. The best bit? 100% visibility! This 2 way perforated window film is a digitally printed media which is applied to the outside of the glass, and displays any bespoke design or print from the exterior – yet from the inside offers the driver complete visibility.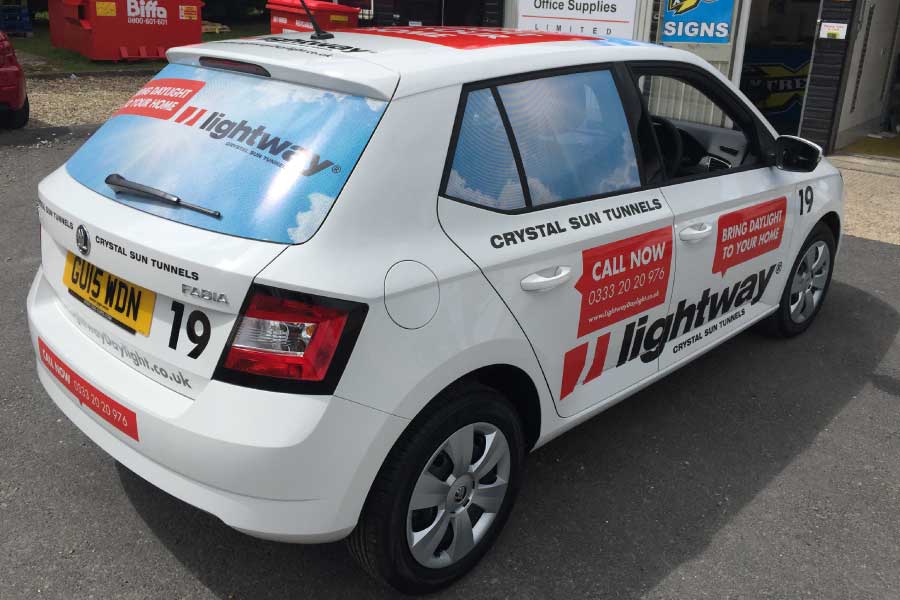 Contravision is perfect for some subtle rear window advertising on your car! Or perfect for your minibus, bus or coach windows which allow passengers full visibility.
The best thing about contra vision is the versatility of it – as well as being completely usable for buildings & offices too this really is a great all rounder for window graphics.
Testimonials
Can't thank these guys enough,allways look after me with my signs, uniform and van wraps.
We used Xtreme Signs to sign write our two company vehicles. They were friendly and efficient from start to finish, always happy to respond to questions and help us find the right design and the end result was great.
Small issue with bird droppings affecting my car roof stripes. Xtreme signs sorted free of charge for me as a goodwill gesture. Cannot recommend highly enough.
It's not often you come across a company that exceed expectations on every level, and I have very high expectations to say the least. Appointments kept, quotes on time, great design work, quality workmanship. I can find no fault from start to finish. Well done guys.
Just had my van sign written by Shaun & the team at Xtreme sign writing, cannot thank them enough! My biggest goal was for my van to be actually seen and noticed, Shaun ran through the whole design and genuinely felt like he got what I was after. Very happy customer!
Xtreme Signs have provided us with a very professional service, from sign writing our apprentices van, to providing our workwear for our entire work team. The staff are extremely helpful, by catering to our needs when designing workwear and van sign writing.
Would definitely recommend and already have to many people.
Jamie
Finesse Heating Ltd.
Load More