Office Signage
Have you just moved into your own business premises? Perhaps it's got some existing signage or needs something new? Give us a call. Our team would be more than happy to come out to quote for your signage. From flat panel diabond, to sign trays, light-boxes & free standing letters. We've got it covered.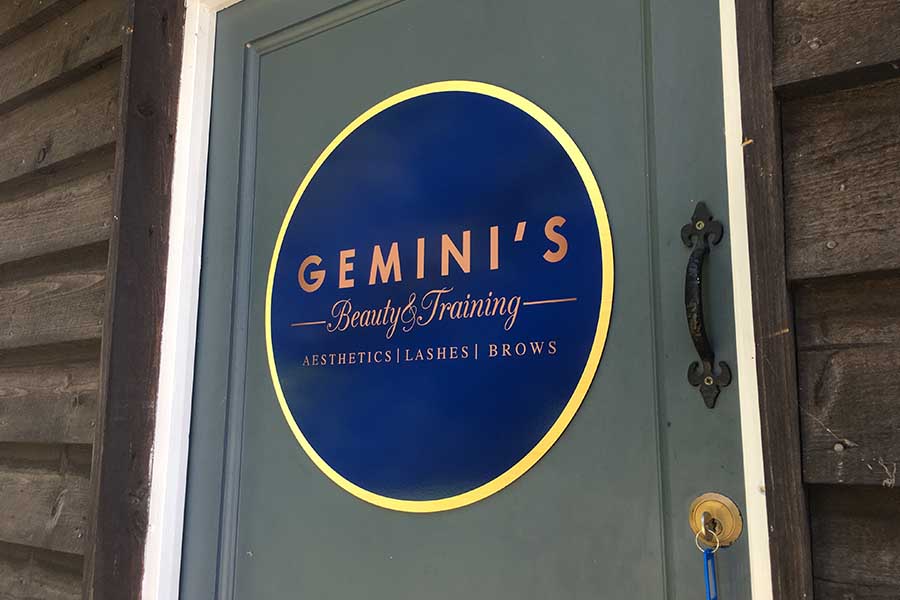 First impressions count. When potential customers arrive to your business, the first thing they'll be looking out for is a sign.
Our team has 30+ years experience in the sign making industry, and would be happy to advise on what they believe would work for your business. It doesn't stop on the exterior too – our signs are fully interior & exterior rated. Why not consider some window frosting/manifestation for your meeting rooms or general overall appearance?
Testimonials
Building Signage
Thank you so much! We absolutely love them! Couldn't recommend you guys enough!
Van Signwriting and Cafe Window Signage
Thank you for all your hard work, and thank you to the team too. Much appreciated and I will be back in the near future. Thank you.
Van Signwriting, Banners and Signage
Many thanks for all the work you have done on our signage – it's fabulous!
Engraved Signs
May I just say how perfectly polite and professional you both were.
Temporary Event Signage including pallet signs, banners, flags, stickers and pavement signs
Thank you so much for supporting the Copthorne Prep Help4Heroes Triathlon. The day was a huge success. This could not have happened without the support we received from the local community including yourselves, much appreciated.
Large External Sign installed onto brickwork
Many thanks indeed for your efforts, – the sign is perfect.
Load More